Willow: It's Hard To Keep A Secret When It's Written All Over Your Body by Julia Hoban
July 3, 2010
Julia Hoban is an author that I haven't read much of, but if all her work is like Willow, I'm sure I'll enjoy them all. Willow is hard to describe. Heart-warming, touching, and intense are all a few words that can only begin to describe Willow.
Willow, a 17 year old girl, has a lot on her conscience. She has lost her parents in a tragic accident that she holds herself responsible for. She feels that the only way to cope with the pain is by cutting herself, keeping it a secret from all those around her. She does a good job of this until she meets Guy, a boy who seems to have his whole life in place. After Willow meets Guy, she must deal with conflicting emotions that she has tried so long to suppress.
The beginning of the story is a little hard to follow at times only because it drags on a bit. Other than that, the book is very well written. The plot remained consistent throughout the book adding to the ease of reading. At points in this book, I found myself cringing at the author's description of how Willow would self mutilate herself. By the end of the book, I was disappointed that the book had come to an end. It left me wanting the story to continue and just anticipating more.
Overall, I enjoyed this book and I highly recommend this book. I don't suggest you read this book if you don't like "provocative" books. Willow has a few strong themes that may not be suitable for all people. When I finally put this book down, I felt like I had helped Willow overcome her struggles just by reading her story.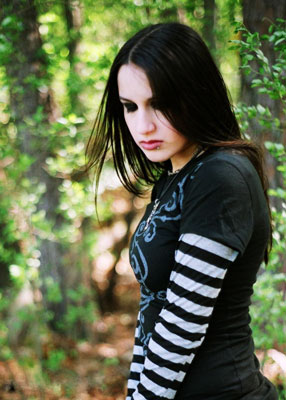 © Rebecca B., Marietta, GA