13 Reasons Why by Jay Asher
February 3, 2010
13 Reasons Why by Jay Asher was nothing like I expected it to be. I heard it was about some girl that committed suicide and her sob story. When I heard this I was thought "Wow that's going to be depressing and I don't want to read about it," but, being myself I had to read it and find out. Now I love it. It took me seven hours to finish it and it was well worth it.

The book is about a girl named Hannah Baker. She moved to a new town and is a freshman. She makes friends and is totally fine. Then these rumors start going around that make her stressed out and make people think wrong of her. Thirteen reasons, rumors, and stories all pile up to make her stress level a maximum high. Considering suicide, Hannah decides to record her voice and share her stories on cassette tapes. Thirteen people got them, and these people all had some part in her death.

Clay Jensen gets home from school and finds a box on his porch; filled with tapes. He starts listening and realizes it is Hannah Baker's voice. This story is all about Clay and Hannah's journey through her stress and suicide, and why Clay is on the tapes and if he is number 13. 13 Reasons Why is different from your everyday realistic fiction and has a new take on the genre. I loved this book and it is way better than it is hyped up to be. A good read for girls and boys.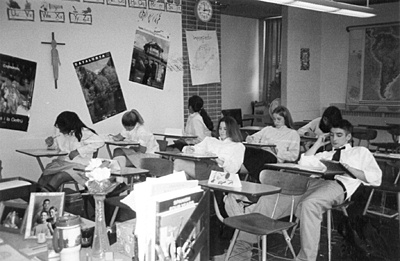 © Fox V., Whitesboro, NY