Buffalo Wild Wings
April 2, 2018
Anden Cabral
       3/21/18

       BWW
BWW is a very large restaurant in the U.S.A with over 1,328 locations of the restaurant they are most noticeable about their large selection of sauces and their fine fried wings. They also have a very Good atmosphere having lots of sports games and tablets that you can play trivia/games and rarely are the waiters or managers of the label are in a bad or mean mood there are also have a large array of menu having many drinks and foods such as salads, burgers, and fries. But these are just small points let's talk about the big ones such as customer services there atmosphere and there large selection of foods in bigger detail.
The Menu, the menu has lots to choose from usually the large array of wing sauces and spices are the main choice for visitors as that is there main advertising but there is also very good fries and decent burgers. By far the wings are the best all there saucy's are sweet and really hit that spot. They also have many drinks such as pepsi and coke products alcohol such as Wine, Beer, and many others they also have many different sauces going from salt and vinegar to ghost pepper types of spice. it also has arrays of vegan food for example a salad or vegan burger. it also has apples and fruits of your choosing so anything you want they have it. they even have the best customer service as none of their employees will ever be in a bad day as that is the restaurants next best thing the costumer service.       
They have many employs as much as 20 to 30 every day depends on the size of the restaurant and each of them are willing to fulfill your needs with no lack or snob.They're in a positive mood 24/7 putting away the fears and annoyingness of life acting like its not there and they only have one priority and that is to help you to order those perfect honey barbecue wings. Even the cooks are nice and are willing to fix up your food if burnt or not cooked enough they will have no issue fixing your problem At all. 
This is Probably the best feature the Atmosphere as it is very Fun and loud if you want a relaxing dinner than you might not come here as this is a game night type of place and a sports sanctuary as it shows many games and many different types of sports from soccer to rugby and they have large tv and projectors so you can see your favorite play on than huge tv so you don't miss it. It is most popular from there football deals and large arrays of football games as that are the biggest sport in the United State. So this is most definitely there biggest plus in business and reviews
So I give BWW a 9 out of 10 for the atmosphere, The food, and the customer service as each is very strong and possibly made up the whole business and made it popular as they are doing it right and are making everyone happy and that is why I gave this restaurant a 9 out of 10.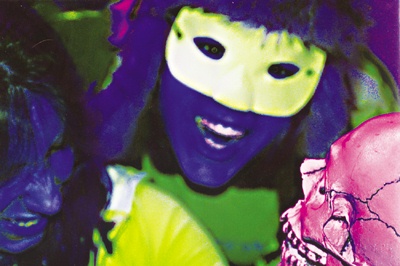 © Jon G., Bethesda, MD