Blue Star Review
May 11, 2017
Blue Star Donuts focuses on quality over quantity, unlike most other donut companies. "If you want a donut shaped like a d*** go to Voodoo. If you want one that tastes good, go to Blue Star," said a Blue Star employee. Most tourists of Portland go to Voodoo Doughnuts, but the residents who know the area normally go to Blue Star because they focus on quality over quantity and take the time to make better donuts. I checked Yelp and Blue Star donuts had a ? star review and Voodoo had a 3.5. (just for comparison)
Mike Camden and Katie Poppe co-founded Blue Star donuts, along with Little Big Burger, Boxer Ramen, Boxer Sushi, Son of a Biscuit, Hop Dog, and Camden's Catsup.
Blue Star Donuts recently set up a store in Tokyo and Yokohama, Japan, that has rapidly become very popular in Japanese culture in the surrounding areas. Blue Star had Japanese investors from the very beginning.
We asked the employee what his favorite part about his job was, and he said, "My favorite part about my job is how excited people are about the donuts. It's very easy to hand someone a donut when they are ecstatic about it." He said he also likes giving out free donuts because it makes people happy and Blue Star actually encourages its employees to give out free donuts. His biggest struggle is the fact that they get paid minimum wage. But that problem will hopefully soon be better because of Oregon raising the minimum wage.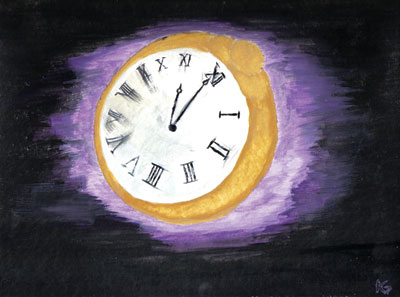 © Kyle G., Clarksville, TN