He is My Greatest
March 11, 2009
There is no other man greater than the one I know. He is the one person that my family all respects, admires, and depends on. That man is my grandfather. Born in Brownsville, Texas he had two sisters and one brother, my grandfather Gregorio spent most of his life in Mexico. At an early age he was sent to work helping his dad with the animals and in the fields. He did go to school but it wasn't as important as it is to day. Some days he'd miss school to help around. He later dropped out to help support his family.
One day out of nowhere his dad and mom packed all of their stuff and moved back to Brownsville. Not knowing any English he felt lost in a new world. Luckily he had family that lived their all there life and learned the English language. He later learned bits and pieces to get by. He got many jobs. None of them required that he learn English. He knew that there would be a lot of jobs open because of the war. He'd send money back to his family in Brownsville. He hardly saw his family. If he did go see them it was to go work there for awhile. He was so busy with work. He couldn't think of doing anything else but work. He never considered joining the army because he couldn't leave his family without money. He also didn't want to fight for a country that wasn't his. He loved to work; he couldn't remember a day that he had a day off. He worked in fields picking cotton, beets, beans, tomatoes and potatoes. He sometimes worked on farms helping when harvest time came around. He traveled from state to state working. He went to Oklahoma, North and South Dakota, Kansas, Colorado, Wyoming, Texas and even Florida to find work.
Later while working at a potato factory he met my grandmother. On their wedding day he'd asked to work the morning shift instead of the whole day. My grandmother was so scared that he wouldn't make it to the wedding. He did. Then he went right back to work the next day.
He grew fond of the land, but most of all the work. He often thought of going back but couldn't leave his family. He does go back to visit but sometimes he has to force himself to come back to Imperial. Till this day he still works in Grant at Rainbow Grain. When he gets to the point where he can't work anymore he's going to leave. He'd go straight back to Brownsville.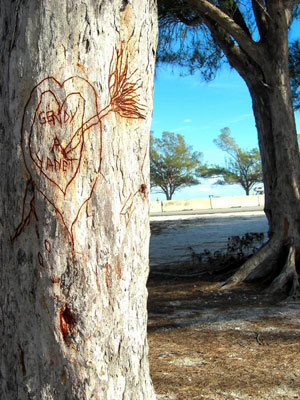 © Richard F., League City, TX