Gaia Online
March 18, 2009
Are you in love with anime? Do you love shopping and then showing off to your friends (and enemies)? Then have I got the website for you! Gaiaonline.com is a website that allows people to express themselves and find friends with similar interests. It is safe, with settings that allow your profile to be viewed only by the friends that you make. Plus, the chat rooms are censored.

Not only can you chat, but you can also customize your avatar. At the Skin Tyte store, you can buy potions that can change your avatar into a vampire, a centaur, a dark elf, an angel imp, a devil imp, or a glombie (a nicer version of your neighborhood zombie). There are millions of different types of clothing to choose from, so you can wear something normal, or something you could never pull off in the real world.
The games are limited on Gaia, but there is always an easy way to earn Gold, the currency of Gaia. You can sell your clothes at the Market Place or to any store on the site. Also, when you post comments on a profile, or chat, you get a random amount of Gold.

Gaia is a fun place filled with over 80,000 people from all over the world. It's a place for people to join and connect and make friends.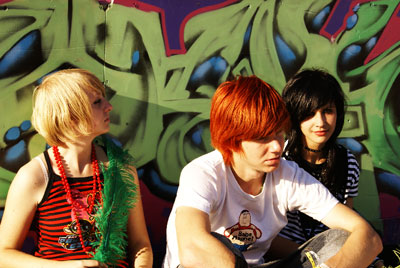 © Alina G., South Africa