Anger Gets The Best of Me
April 25, 2018
My mouth trembles as my mind grows hot.
Anger simmers in my stomach, growing fast.
I try to contain myself, try to stay calm like I aught.
But the feeling gets the best of me, and I lose it at last.
The waves of words release,
I am no longer myself.
I try to pull back, find some peace,
But my thoughts ramble on, thankful it can be itself.
My face is red,
And tears stream down
I try to shut up, and I put the thoughts to bed.
My episode is over, and I feel like a clown.
I apologize for my thoughts,
For my embarrassing episode.
I will not cave next time, I will not get caught
By my feelings, my anger, I try to keep them from being overflowed.
But the thoughts stay and simmer, always ready to explode.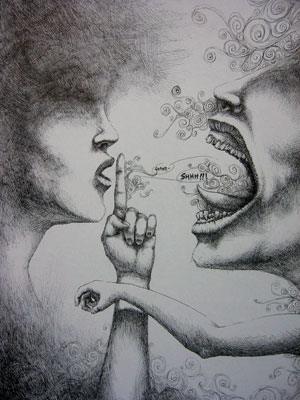 © Andrew M., Apple Valley, MN