A Cup of Coffee
April 15, 2018
The start of evening begins towards rise,
While gracing light on everything in reach.
A machine roars, calling to normalize;
Within open silence, its crying screech.
The strained sobs slowly start withholding tears,
With rumbles steadily becoming mute.
While I patiently wait, in stealthy airs;
To start the same routine, a constant route.
The drops are settled, slowly filling space;
In regal practice, of the sacred rite,
Its drink, the dear salvation, needed place,
In brutal dawn. A likeness dark moonlight.
Continue weaving blurred, unknown, my tale,
With glory close within my Holy Grail.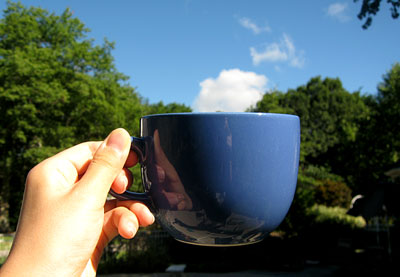 © Chae Lin S., Providence, RI