Indebted
April 1, 2018
The evergreen of youth flows through my veins
As nimble as the heartbeat in my breast,
An unscathed world where I control the reins,
A distant tower stands upon a crest.
No longer young, the evergreen decays,
The tower surges closer every beat,
A life whose greens have faded into greys,
Alas my time has come for us to meet.
The leering tower casts a shadow down,
Its timeless knell an ode to those in shade,
My dance with Death confers on Him its crown,
My debt to Death has duly been repaid.
Knock knock. Time presages his ascension.
Knock knock. I descend for My possession.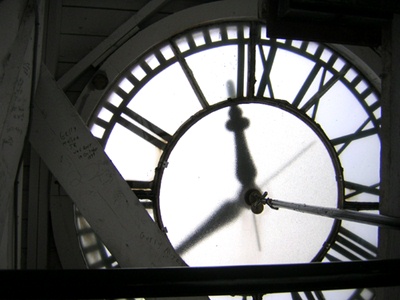 © Tatyana Z., Norwood, MA