The Forest
November 20, 2017
Trees turn to dark guardians, their shadows distorted from moonlight.
Leaves crackle on the mossy floor disrupting the serenity.
Steadily converging around their defenseless prey, a mouse filled with fright.
Their wailing gives away the wolves' identities.

Among the fierce predators roam a smart creature—but not stealthy.
Snow glistens off their fur, hazelnut eyes staring into the light.
Deer eating anything it can salvage through scarce times to stay healthy.
Galloping through the darkness, finding his family to reunite.
Their beady eyes scan the forest floor in search of a meal.
Unfurling their wings, owls gliding under lambent asters.
Swooping down to engulf a mouse, it lets out a squeal.
The owl closes his eyelids until night approaches again, avoiding disaster.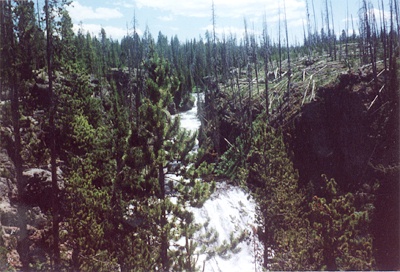 © Josh W., Peoria, AZ