Forbidden Love
September 29, 2017
Hearing your laugh and seeing your smile
causes my heart to flutter with bliss.
Your emotions out and in a pile,
and my own emotions, I can't dismiss.
Your fragile heart of paper hides from most
but you have shown me who you are inside.
Before I met you, I was a milqetoast,
but now I feel, with you, I can confide.
Forbidden from showing my affection,
I'll hide my love till I can set it free,
but my heart still sings its joyful paean.
My Jesus in Disguise, you will still be.
You'd never tell a lie and you're loyal,
and that is why I'll love you through it all.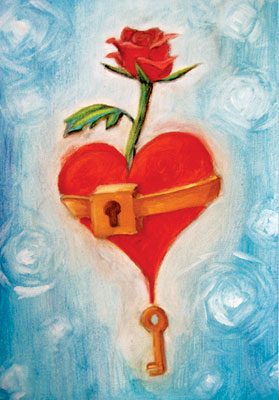 © Louisa L., Pleasanton, CA