The Strongest One
September 5, 2017
The day I came was dark and dusk
Much torment had it brought.
I started from the smallest seed
No purpose is what I thought.
Wind took me from my former place
It didn't care much at all.
My dearest home was torn from view
Green leaves and branches tall.
I struggled to survive at first
Tossed and turned each way.
My tiny roots grasped for life
They deepened day by day.
The first of storms I braved alone
I thought I soon would fade.
I watched all those around me
Many farewells I was forced to bade.
When days of scorching sun arrived
My fears were put to test
I found my fight in moisture sweet
Putting my doubts to rest.
When I gained some confidence
The heavy snow it hit.
When I thought I had born all I could
Determination inside me lit.
10 years it'd been since I first came
I thought I knew it all.
But Mother Nature said I didn't
And to the wind she called.
I flailed around like the smallest twig
I screamed "This isn't fair!"
I was beaten up and bent around
My branches left so bare.
After time I realized that my strength
Came from within.
I gave each storm my strongest battle
And most times I would win.
One cold day I hear the roar
Machines way down below.
I feel the pain it's burning now
As my trunk takes the first blow.
All night it seems they hack at me
But eventually they stop.
My stealthy foundation is too much
To let them make me drop.
It's been days since the horrid wound was placed
I'm starting to feel the toll.
My base becomes so weak it seems
So soon i'll take a fall.
100 years i've braved each storm
That life has thrown at me.
But this one has proved to be too much
It took me down with glee.
The thought came to my mind just then
I'd lived the best I could.
I'd given all I had and more
Each day just like I should.
The day I went was dark and dusk
Much torment had it brought.
I become the strongest one of all
So much more than I had thought.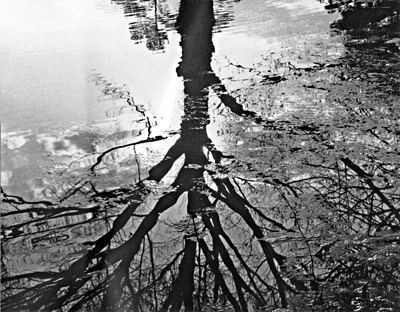 © Ciara B., Kennesaw, GA