The Woman on the Swing
September 3, 2017
She swung on the porch swing of the aged house,
Watching birds soar through the darkening sky.
The lacking comfort of her cherished spouse
Was a clear-cut fact she could not deny.
Reliving the mem'ries of long ago
Of times far gone but ne'er yet forgotten,
Of days made brilliant by the sun's bright glow,
Of nights curled up in their sheets of cotton.
As the sun disappeared behind the Earth
And the temperature began to drop,
She longed to hear her husband's laugh and mirth.
The way his words would make her smile nonstop.
So long she stayed but never shed a tear,
Wishing he could have seen another year.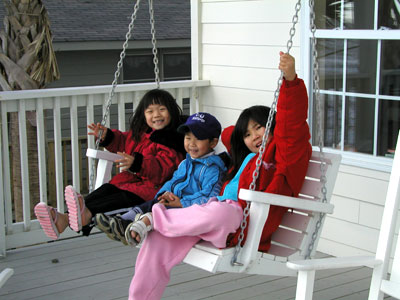 © Annie Y., Northborough, MA