How to Spill a Sonnet
June 1, 2017
Oh sonnet! You're a crazy kind of poem
(Our teacher made us write you for her class)
I hear your name and want to run back home,
But you're the kind of poetry that lasts,
In vain we try to push you from our mind,
And change the limits which you make so terse,
For you're a stubborn poem - a different kind
From one where "free" decides to merge with "verse";
You are so strict - there must be three quatrains,
Why three, and why one couplet must I add?
Your structure is like gloomy clouds and rain,
And your existence makes me partly mad;
And yet, your lasting rhymes force us to think
And write you on our own while spilling ink.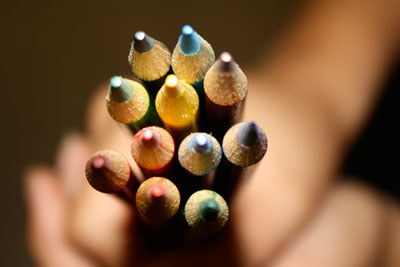 © Krista S., Newport Coast, CA