A Realistic Look at High School
April 2, 2017
Ah high school, the time I'll always hold dear,
Now, the time has come that I must depart.
Memories we've made I'll hold in my heart,
All the new things I've done every year.
My first steps away are something I fear,
But, I know my life must take this new start.
I know I will never be world's apart,
I will return to the school I revere.
However, nothing is ever perfect,
We have certainly had many bad times
Like being assigned to do some project
Over vacation, having to write rhymes.
My love for this school I cannot object,
But this assignment has felt like a crime.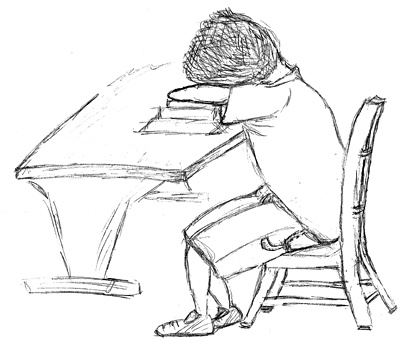 © Franziska K., Milford, CT