Autumn
March 20, 2017
Oh, goodbye sweet summer, you will be missed,
Autumn has come and touched us with its breeze.
Crispy clear air whirled in morning mist,
But we wrapped up warm from shoulder to knees.
Oh, it crunched and rustled beneath my feet,
As we ambled across the concrete ground.
Yellow autumn sunshine gave off its heat,
Through the rays of the naked trees around.
Oh, how the birds fly high towards the south,
Whilst squirrels eat nuts and run to and fro.
Sweet scent of pumpkin wafted in my mouth,
And the burnt smell of apples seems to grow.
Oh, we are grateful for this blessed season,
Autumns breathless beauty has no reason.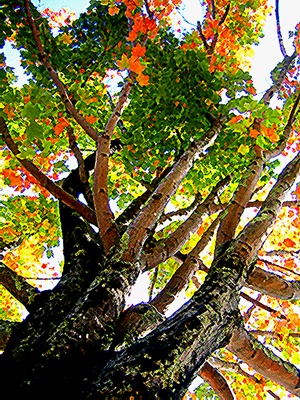 © Kathryn R., Shelby, NC