Lament of the Guy Who Still Lives With His Mom
February 14, 2017
Oh why, Love, must you forsake me?
When I for you have done so much –
For what of me does so disgust thee,
repel thy love and thy sweet touch?
Perhaps it is my breath so rank
or ev'n my hygiene poor.
For though for you my heart does ache
my face makes eyes ache more.
Perhaps it is my lack of job
and lack of home as well
For life at home still with my mom
is much like life in hell.
But perhaps one day my love I'll find
when she sees through to heart and mind.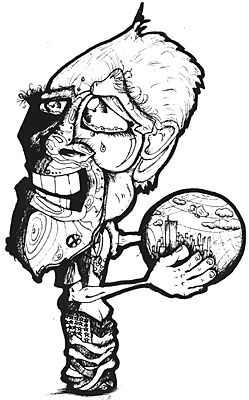 © Andy M., Baldwin Place, NY