Young Love
November 5, 2016
I fall in love with you from far away.
Perhaps I followed you into the dark
Because the distance left you on delay;
Your smile froze and burned its blurry mark
In bright delighted rings around my heart
So that my heartstrings would vibrate in time,
Aligned with words you wove throughout our start.
How lovely it all sounds in summertime!
Then in July the sky exploded bright,
In red and blue and white, until you fell
Around the world into empty twilight.
And now the only sound is my farewell—
How hollow every overture seems
When you forgo my heart and haunt my dreams.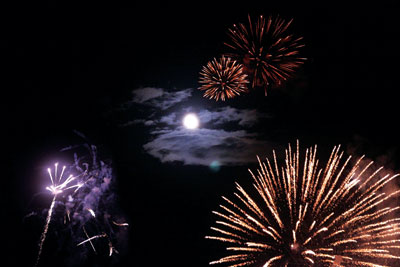 © Meena K., Groton, MA