Ambition
May 15, 2014
With wistful eyes, I step upon your track.
You trudge on ahead through heaps of fresh snow.
Let nothing stray you from your destined path,
The role you are meant to play surely known.

A lost pup, my actions come to define;
Tagging along with one who pays me heed.
Blindly moving forward nothing in mind,
Using you as my guide, how I proceed.
But now is the time to make my own way,
To feel myself the crunch of virgin flakes.
From your lead I coerce my feet to stray,
My own eternal trail I strive to make.
Warmth welcomed to my body frozen numb,
Among the burning stars I will become.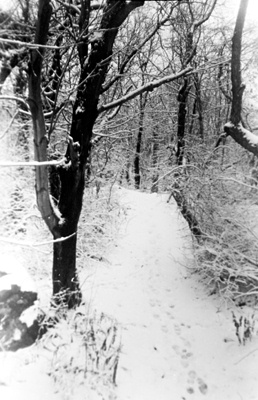 © Kelley C., Marblehead, MA