All the Lonely People
April 1, 2014
With wings like branches and feathers like leaves,
Her darkened heart is earthbound to no worth
Sorrowed eyes count far to reap pleasant eves;
Her heavy love has perished with no birth.
To search such lengths and divine not one joy
Proves love unnurtured is but a stone wall
The hour dim, 'twas the year-- Smiles duly coy,
The dull air beneath the clouds mocked her fall.
But is it not her fault her heart is stale?
Were the feet not hers that stepped from the sky?
Whose soul was it that built her downhill trail?—
She knew not of love 'til hearing it die
Oh, it is not one's fault, the soul's craved paths;
'Tis, trapped below the sky, her soul she wraths.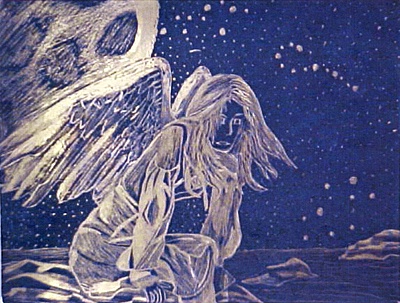 © Kaylen C., St. Clair, MI