On my Forearm
November 8, 2013
I carry you like a poem on my arm,
written in sharpie to take it from my
pounding head. Missing you should do no harm
but to every day remind me why
the ink has faded but you remain.
I'm reminded of your leaving at night
while watching you run down the shower drain.
In this silent heat I know that I might
say you are always running through
my veins and I find you in poetry
more often than not. This doesn't feel new
but we've only just met. I cannot see
how to remove you, and I must wonder
if we're floating or if we've gone under.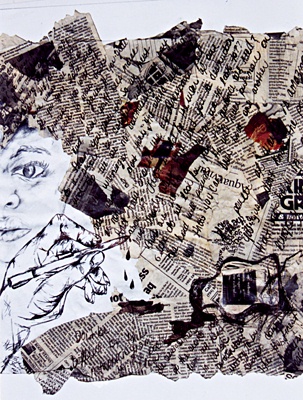 © Lashieta F., Kannapolis, NC