Other Half
MAG
June 7, 2013
In The Symposium, there Plato said
That human bodies were built differently
Two arms, two legs, two faces on one head,
So strong that gods would fear their strength, and see,
King Zeus, advised the gods to act and urge
the bodies to divide apart and wait,
Condemned to spend their years in lifelong search
For their other half who was bound by fate.
But I just laugh and scoff at Zeus, for we
Have found each other now, our searches brief,
The strength of two I feel with you and me,
Complete and able to bring King Zeus grief.
How lovely it is to not have to roam
the world's seas and skies, for you are
my home.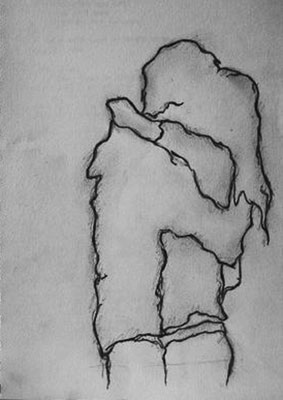 © Nicole B., Newcastle, WA