The Storm of Change
November 16, 2012
She sat and stared with hope something would come
And save her from this place she called her own.
But no one came, so she wrote her poem,
And all the while a smile was stitched and sewn
Upon her face to cover up the proof
Of what was truly going on inside.
What none were allowed to see as her truth
Was past enough to eat her up alive.
She let a few people in just to see
What would occur if she just tried to stop
And let the world move along as it would please.
Life turned around with the sound of a pop.
She stopped waiting for someone to save her
And saved herself within a whirlwind's blur.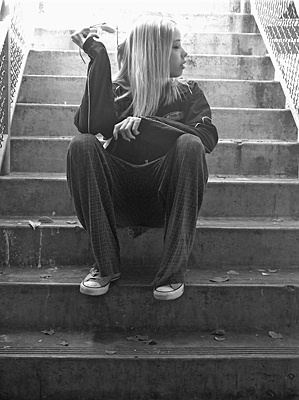 © James M, Walnut Creek, CA