My Flower
September 4, 2012
Shall I compare thee to blooming rose?
Thou cheeks do turn a soft pink when blushing.
Our growing love from a garden arose -
Bluebells and lilies with small creek rushing.

Thou chocolate mane dances on the breeze,
Like the flower bends and waves in the wind.
Thou smile lights the shade beneath the trees,
And all the great lords become unhinged.

Thou pale skin glows like a small new petal,
With thou dainty hands the newest of buds.
And though they may scorn and scoff and meddle,
We shall make one of our parents' old bloods.

For thou art my one, forever and true.
My rose take heed, I will always love you.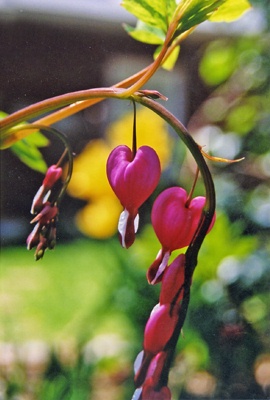 © Sophia E., Wilmington, DE