Why Am I Here?
June 8, 2012
Have you ever wondered, "Why am I here?"
I know I do every single day.
Am I to live proud or to live in fear?
"Abomination!" as they always say.
I'm no diff'rent from him or her or them
So why am I the one stripped from my rights?
I am only safe when I REM,
Invincibility occurs at night.
I'll dream 'til the day there's justice for all,
Then there will be truth in the pledge we sing.
Let's tear down the discrimination wall,
And let the sound of equality ring.
Now only if there was a simple way
To tell my mom and dad that I am gay.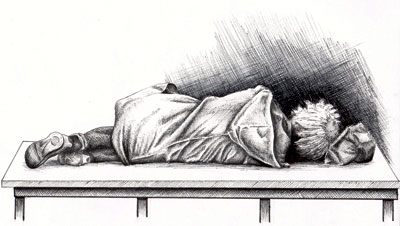 © Devin N., Sherrills Ford, NC