She Thought It Could Be
May 24, 2012
He looks right at her, and she thinks it must be an illusion.
Yet still his eyes don't wander away.
She thinks: surely there must be some confusion.
She can feel her emotions beginning to lead her astray.

She sees how his eyes light up and how he smiles whenever she walks by.
She's never felt this way about someone before.
She feels herself finally stop being so shy.
These feelings make her feel so unsure.

She thinks she's ready to do anything to impress him.
He's the only one she's ever let touch her that way.
Little does she know, to him she's just a whim.
She used to swear to herself she'd never be that kind of girl, never act that way.

Now she walks the halls alone.
She's forced to realize, that all her effort was in vain.
She knows that her heart is surely turning to stone.
Nothing she does can get rid of her pain.

She was innocent, hadn't yet learned to be guarded.
Now she feels like her heart will be forever hardened.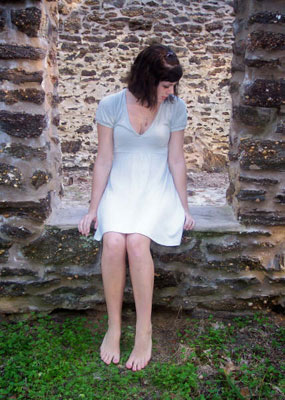 © Katie S., Vineland, NJ