Butterflies
June 24, 2012
I can feel the butterflies flutter in my skin;
Searching for some hope and truth, someone that I can trust.
But stuck in all the little lies, as it has always been;
The butterflies of my youth create a pain that thrusts.
Though failed have all my tries, I always try again;
My heart finds it uncouth of me but I feel that I must.
I can feel my butterflies cry, and feel that it's a sin,
That I am without ruth, and no one should I trust.
With their wings they pry, and beg me to give in,
To being one of truth, and with myself, just.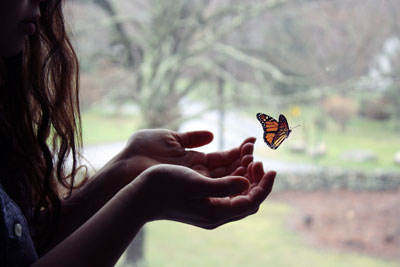 © Sandy H., Woodbridge, CT