If Only It Were You.
June 8, 2012
Love is like the smile you wear,
Illuminating the loneliness in the air.
As your laugh fills my head of schemes,
With all the reasons why I believe.
After you say those words, I wonder if it's true,
That, no matter what they say, I'll always be in love with you.
If only it were you to be here with me,
If only it were you to occupy my teenage needs.
I know we're only way too young for smiles,
But your hands, shuffling on me, prove that our love is longer than a few miles.
Ignore me to have your memorable scars,
But I wouldn't have been wrong even if behind bars.
If only you were the one to stay,
Then I wouldn't be in tears, I'd be okay.
If only you were the one to say,
"I love you, Honey, so don't decay."
Because if you were to leave me here,
Stranded with a pack of wolves howling near,
Then I would die without your will,
I would suffer without your kill,
I would rot to the end, staying completely still.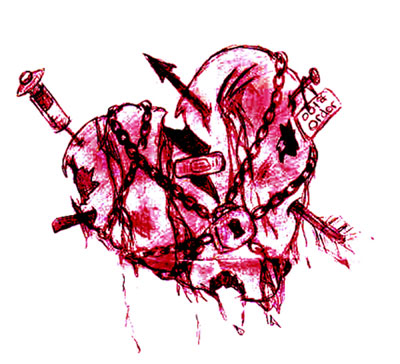 © Asia B., Hudson, MA