A Trail of Blood
April 28, 2012
It is the bane of us who live, and friend

Of those speechless, sun bleached, bare bones.

We live in its shadow, yet we cannot defend

From what is naught. It moves over the bloodstones.

Fear holds us tight, it is bound to our hearts and minds.

It knows no equal. It has no bounds.

We are moved by fear, to us it binds.

We can taste it and smell it, we are its bloodhounds.

But are we doomed to live in its unknowing?

Are we not set free in night's loving embrace,

And are not two strong arms enough knowing?

And is it not the blood, the whispers erase?

We will abandon fear, although it shan't leave us,

We will watch the trail of blood although it be dangerous.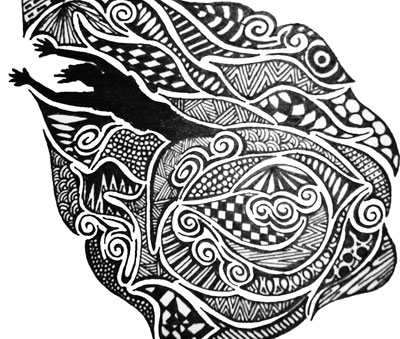 © Caroline B., Haworth, NJ