Its Not Just a Game
May 9, 2012
As I step onto the field to warm-up,
Pull up my socks; tape my shin guards; and go.
I see myself playing in the World Cup,
Because I want to put on the best show.
My gloves are on and I'm ready to start;
The whistle blows and it's time to begin.
We all want to be that one work of art,
But our main goal is just to get the win.
We gain possession and we can't be beat,
Sprinting; hustling; whatever it takes.
Whether we rip a sock or tear a cleat,
We never stop playing until our breaks.

We finally push up and take a shot,

We scored! We scored! It was right on the dot.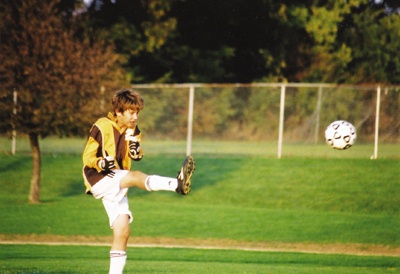 © Lori S., Springfield, OH