Beauty in the Beast
May 2, 2012
The ferocious beast has ugly display,
With his dripping fangs and finely sharpened claws.
Perhaps a jackrabbit hangs from his jaws.
Prey in his teeth that just lived its last day.
Without a second thought of any grace,
The beast lunges to catch himself a snack.
With angered fur tingling on his back.
The pounce is swift, as smooth as lace.

The beast is not as evil as we think
As he hunts, thirsting for another meal.
For that is the only purpose he knows:
To tear the flesh and take the blood to drink,
To keep surviving. Will the dark conceal
His deeply dark deeds? Yes, and so it goes.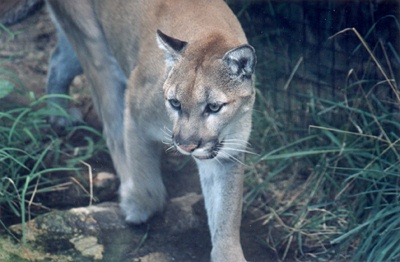 © Kasey W., Sanbornton, NH