Sister
April 14, 2012
Some say a true friendship never can end,
That hearts joined together never do part.
But I know I don't know what time will send.
Strong ties bend; the music loses its art.
I wished our symphony would never cease;
You'd always be there through this crazy ride.
No matter what happened, I could find peace,
With you as my friend, a safe place to hide.
You were the sidekick I needed badly.
When I wasn't the hero, you filled in.
Our adventures ended very sadly,
But forever I will remember when.
Two girls became women, everything changed,
But deep in my thoughts, you always remain.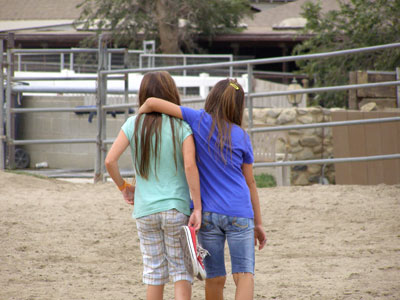 © Austin K., Studio City, CA