"Peak of glory"
March 23, 2012
One step closer to reach the peak of glory
No more back way to regret and be sorry.
The time goes tik-tok, no more tears, no more time
Wins who's even ready to make a big crime
The minutes of fear of being alone
Just one possible rule - make all on your own.
Your mind flies away where it is not not allowed,
You some strange faces hidden in the crowd.
Cold sweat pains your brain, steps get uncertain,
But instead of acting, it's easy to damn.
Heart beats non-stop, like the hail hits the ground,
You strive to the end no matter the wound,
That turned you into a slave in your own own jail,
That takes you to the top threatening to fail.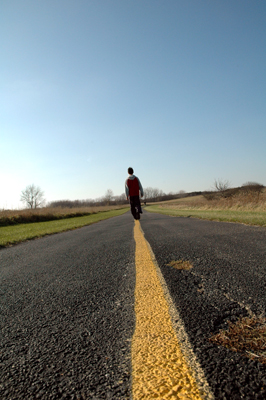 © Seita O., Palatine, IL