The Message
March 20, 2012
The ebbing flow of tides within the lands
Of moors and hilly plains we so desire
In Heaven's place our Earth would like to stand
Eternal bliss, entranced, but only mire

If only Father Time would so desist
If only Mother Nature could abstain
Oh, if only light were not so glorious!
The end would not be such as borne again

With small uneasy paths to tread alone
With twisting forks and signs of no content
And clouds would sob along with muddy moans
A maze of conflict all have underwent

But with stout heart one makes it through, some scratches gentillesse.
With kindness, smarts, and manner, just a smile will do the rest.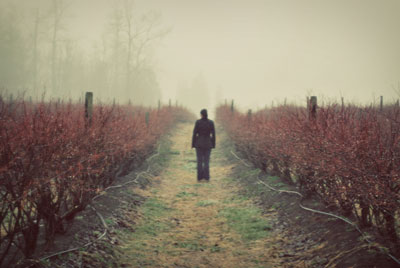 © Molly H., Lynden, WA