Orange Skies
December 23, 2011
This is the place where I grew up,
And this is the place where we used to love,
If only we could go back to the beginning,
I'd wish that you were sent from up above.

And we were just hanging on,
And we were just looking at the stars,
For a while, they were hiding in the night sky,
Lord, I know what they are made of now.

And, do you see those clouds of orange?
The ones I used to point out to you?
Wow, they used to make me smile,
You were similar to the orange sky.

But, like every good thing,
Your smile faded into the night,
I've stripped you of the mask you wore,
And you hid like a frightened boy out of my sight.

Those orange and blue skies created a symbiotic facade;
I was your happiness,
You were my sorrow,
Together we would kiss,
Never again shall they taste,
The taste of sweetness into your tomorrow.

And that ledge by the water is where we spent our mornings,
My head in your lap, stroking my hair,
Infatuated by your voice and the sun,
I knew our friendship was rare.

How rare could friendship be?
When in order to gain trust, you lied?
You've damaged an innocent heart,
Now, all my orange skies cry.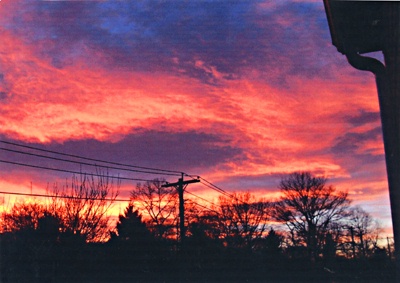 © Robbie M., Milford, CT