The Break-up Sonnet
January 9, 2012
My love, my friend, in good hope I tell you
I have found a man to talk with at night
I say this to keep you from turning blue,
Save you from sorrows, to stop a sure fight.
I don't mean to brag, but he is a god.
His eyes of the sea, with love they do swirl.
His voice of an angel makes yours seem odd.
His structure makes you seem like a small girl.
His lips touch mine with a small, gentle kiss.
While your lips are dry or covered in drool.
That's only one thing that I will not miss.
If I stayed with you, I'd be called a fool.
But don't be discouraged by my speech,
Maybe you'll find a blind wealth-sucking leech.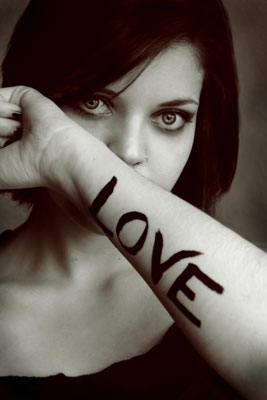 © Michelle B., Blairsville, GA