Lost!
November 17, 2011
Happy and loved, I was bein' myself,
With the sun shining without saying goodbye,
As the joy spreads through me like an elf,
Every time I open my eyes, I fly

Then sorrow hit me like a crashing wave
Everything felt lost; the white amongst black
The pain of being hurt and never saved
Helpless in my own expanding wolf pack

What if I was there, to stop her evil trail
She wouldn't have jumped or had her last breath
She wouldn't have been so weak nor so frail
I could've saved her from the wh*** of death

What am I now, just a leaf in autumn?
Am I just someone at the very bottom?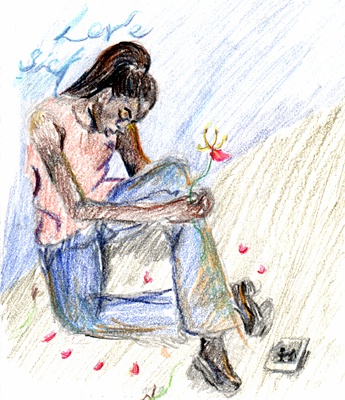 © Sherell B., Philadelphia, PA