To The Hole In My Red Shoe
November 4, 2011
I gazed upon thy scarlet threads this morn
And found you punctur'd through, to show my skin
Despairing, then, my scarlet heat was born
Not toward thee, no, but to myself within.
I fear I have betrayed thee, dearest heart!
For thy brilliant shade, like deepest rose
(Which caused my sweet affections then to start)
By fault my own has faced its direst foes.
What evil has possessed my foot to tear
In thee this wound, reflected in my soul?
Without thy sprightly self I could not bear
to face the day, for I am less than bold.
The guilt is mine, and I can never choose
Another quite-so-lovely pair of shoes.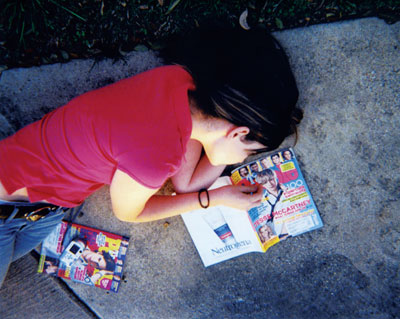 © Erin W., Highland Village, TX