Let Me Save You
May 28, 2011
Come closer my dear
Take a seat, join me
I will not hurt, have no fear
Give me your soul, and I will give you the key
to all your answers, all it takes is for you to come near
Take a step, why are standing so far from me? I can make you free
All it takes is one touch, you will not be shackled by this insolent place, can you hear
what I am saying? Come to me and let me save you, touch my hand, don't be afraid, he
cannot find you in this place, if you will just let me, I can take you this year
or sooner if you wish, we can go now, I will be your savior, we
can escape, how long will I have to plea with you? Why are you crying? A tear,
running down your face, I am trying to help you, why won't you come to me?
I am here, take a step towards me, move closer, please, don't be shy, look in the mirror,
look at yourself, you need to stay safe, don't you understand? Can't you see?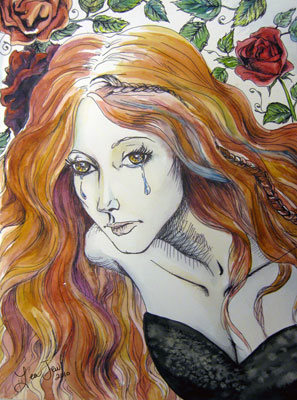 © Leonora J., Fullerton, CA