Goodbye
May 18, 2011
So now we say goodbye,
As I knew we one day would.
And now that I know why,
I've said what I know I should.

I wasn't good enough for you,
But only because I wasn't her.
Every other girl is inadequate,
And this fills you with anger.

You wonder why you're sad,
Your pain is self-inflicted.
Now that you feel empty,
Lust has got you addicted.

Remembering what used to be,
And every mistake you made.
Only now do you see,
That with time the pain wont fade.

Because you haven't let her go,
She's still your only one.
And in the mean time you use girls,
For a quick fix to mend spirits broken.

I will never give someone my all,
Like I gave my all to you.
Because in the end you watch it fall,
And there's nothing you can do.

All I wanted was to mean something,
Be the change you're looking for.
But you are still waiting,
For her to open her door;

And let you back inside.
But your wish is impossible,
Because all your sins you cannot hide.

There is nothing more I can say,
And I know I'm better off this way.
I cant fix what isn't broken,
And you can't love when your heart is unopened.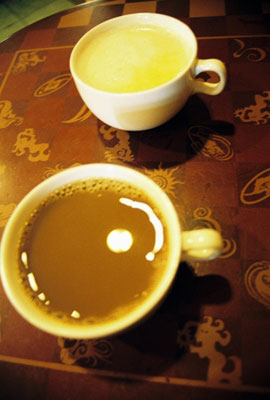 © Jaci S., Duluth, GA