It never ends.
April 19, 2011
You were a regret; a regret that I'd repeat.
When I try to leave you, I just end up in defeat.
There's something about you, I just can't let go.
I'm making a mistake again, but I already know.

I'm sick of all the arguments I hear about this kid.
"You're better off without him, it was evil what he did."
Well maybe I deserved it, I was evil to him first.
I wish that I could take it back, the aftermath still hurts.

Your words are salt; my ears are open wounds.
It's funny, cause I know you'll be the one to heal them soon.
I've always had the upper hand, it's how I need to be.
And after all the mess I made, you're still in love with me.

I'm like a broken record, skipping every song but yours.
And you're like heavy tidal waves, throwing me to shores.
Throughout all this confusion, you stay heavy on my mind.
No one quite compares to you, no matter who I find.

If I could, I'd stay away and just forget about us.
But I still have some trust, for our love-slash-lust.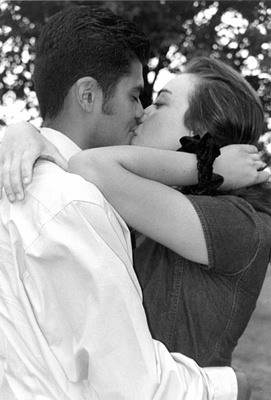 © Yaniris M., Boston, MA