Snow Covered Tracks
February 3, 2011
Have you, my love, heard that stubborn snow?
Listen to the way he crunches as your tread.
With childlike glee he melts, oh so slow,
And sleeps at your window as you lie down for bed.
Were you a train in my thoughts, mon ami,
Tracks covered in snow running forevermore,
Mahogany wood, smooth to the touch, pristine,
Nursing bedtime stories and great creatures of lore.
Time after time again, appearing in my mind,
An idea set free, filling corner to corner,
You, my love, are the only thing I find.
Your countenance burns through like a fire.
And yet, I know not of where your road leads,
Snow covered tracks, flying in my dreams.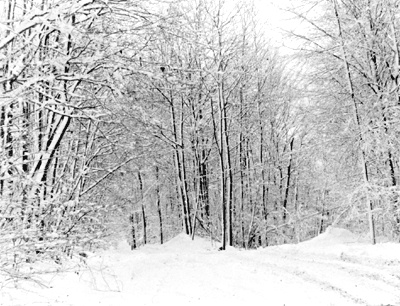 © Thomas S., Portville, NY