For You, Not For Me
November 16, 2010
All that liveth a life shall meet their death.
A life of bliss and misery shall end.
Lose all you hath loved with a final breath.
Too late to change thy life and make amend

But if thee liveth a life of wonder,
Thy name shall stand till the end of all days.
Unshaken even if met by thunder,
Thy name shall survive in forever praise.

And if thee hath choose to live such a life,
Thee should live it for others; and if not,
Thy life shath end in a terrible spite,
For respect and wonder thee must have earned.

So if thee live for other's benefit,
Then thy name shall go on; forever writ.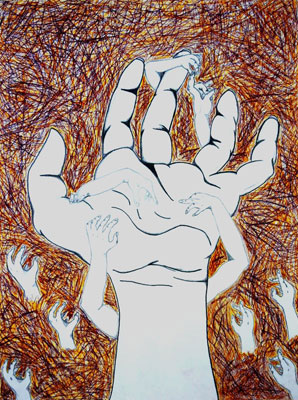 © Ariana R., New Orleans, LA