Invisible Wings
August 22, 2010
If I climb on the roof and only try
I'll soar like a bird through the sky
Don't tell me I can't.

Who says I have to be confined to the ground?
I don't let pessimism keep me bound
Even through heartache, disappointment, puddles of tears
Even when I'm falling through an abyss of fears
At times when confusion hovers like a plague
When teen angst gets the upper hand and stays
Still
I know I can fly.

I may not have anything, but envy does no use
Heartache has its place; it's okay to be confused
We're only this young once, so why be afraid?
I'll lift my voice in song, rhyme what I want to say
You can't see them, but I'm certain they're there
They pulled me from falling in that pit of despair
Tomorrow exists, and it is sure to save me
Every sunrise convinces me of what I can't see
I'm soaring higher in my mind, and life will someday catch up
Towards the sun I'm flying, invisible wings are enough
Now tell me I can't

If I climb on the roof and only try
Sometimes I swear, I'll be able to fly
Propelled by invisible wings.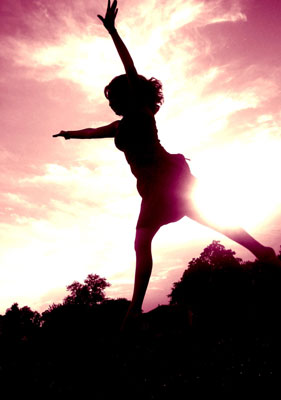 © Martha V., Morton Grove, IL