True Love
July 31, 2010
Suggesting at true love is not defined.
Some take the time, live life, but ne'er to find.
Life gives you lemons, you make lemonade.
Life gives you love, some run away afraid.
To hint at love is not a fair intend.
A heart is not on something you depend.
A locked true heart will mean you take it slow.
The quick way is to take Diana's bow.
You can't have love unless you have a key.
In love it is to be or not to be.
Gloomy are those who say they do not need.
Together those with love will take the lead.
Some love around the world is out of sight.
It is the great, the best, and with the light.
Many who find will stay narrow and true.
Lucky are those out of the final blue.
Pertain to love as if you were a dame,
But ne'er if you would like to play a game.
"I love you" is the phrase that can't be said,
Unless you plan to take it to the dead.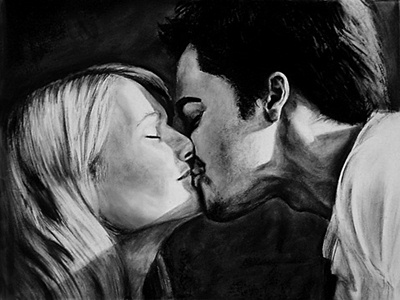 © Lauren R., Marshfield, MA