Lightness Is My Saviour
July 12, 2010
Fear creeps in with the eerie silence of night,
Darkness suffocating all light around.
Shadows creating silhouetted fright
Echoes louden all sounds, no hope can be found.
No safe place to hide, no light place to go,
Like death darkness is forever coming
Cant keep it away, nothing to stop the blackness flow
No way to stop the tap of death running.
Light starts to fight back cutting through the strife
Gold replaces black, birds songs stirs the air
Sun fills dark alleys, bring them to life
All fear and disappears no longer any disappear
The black of night that brought the fear has gone
Replaced by the fire of life when day as born.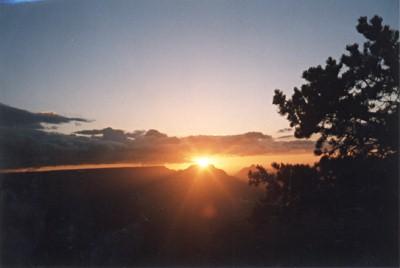 © Amanda T., Scituate, MA