Knife
June 15, 2010
Curled up crying on the floor,
Losing the will to live anymore.
Days turn to weeks, to months forming years.
Starting out with nothing, and building through the years.
But once she thought she had it made,
All the work just goes to waste.
Piece by piece her world crashes,
Burning into piles of ashes.
So there she is crippled on the floor,
Feeling she can't take much more.
Pulling out a small knife she starts to cut,
Beginning to bleed, no pain yet but...
Slowly she begins to see,
That it isn't yet her time to leave.
Her troubles and angst aren't worth her life,
Now her body tries to win the fight.
Time against the mind and heart,
But sadly it's too late to start.
Dropping the knife she lays so still,
Her soul is free but lost,
And her desire was never filled.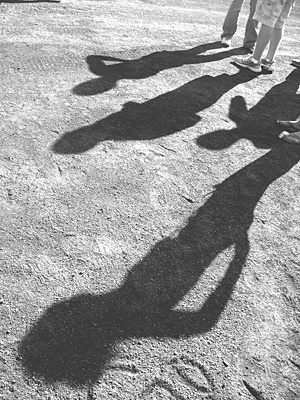 © Trella R., Mountain Lakes, NJ