Meaning of Love
June 11, 2010
Love is tragic can't you see,
Things are changin quite quickly.
Love isn't meant for human beings,
It ends in diaster leading up to terrible things.
Love is magic for you and me,
We touch, kiss, want and feel.
Love makes us think of what we need,
Please let me decide so my heart can heal.
You took my heart and broke it,
This shouldn't happen to teenagers.
Being in love just didn't fit,
Being with someone shouldn't be a favor.
I'm moving on from this mistake,
Trying to get over you makes my heart ache.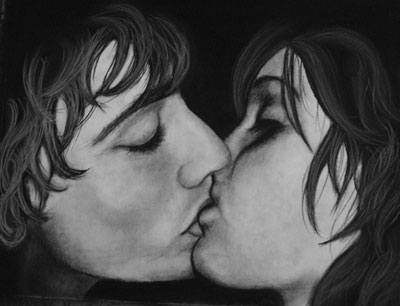 © Anna Y., St. Robert, MO