The Place beyond the Shadows
May 27, 2010
There is a place beyond the shadows
Where the world is turning gray,
Where the night is bright as light,
And the dark consumes the day.

In this place, there is a moonlight
That shatters all the world
With streams of violent moonbeams,
From the heavens they are hurled.

In this place, the sun is quiet,
It is timid, reserved, and faint,
And it hardly makes a sound,
With its shady shadow's plaint.

In this place, the far is near
And the near is ever not,
And tomorrow's quite remembered,
Yesterday's already forgot.

In this place, the world is tilted
On its side, and on its head,
But the people who live on it--
They stand rightly in their stead.

Although this place beyond the shadows
Is of things that never happened,
It is filled with little people
Made up of things imagined.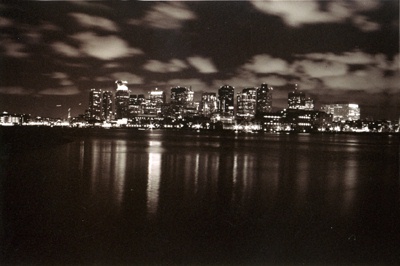 © Hoang P., Rochester, NY