Sonnet in Apocalypse
June 9, 2010
Our footsteps – not my poetry, not my
Incessant love songs – will immortalize
Us. After you and I are gone, they'll cry
Our memory out at the airless skies,
For we left marks by streetlamps doomed to dark,
And under massive maples fated to
Soon suffocate. The crosswalk men embark
Upon that ancient journey, missing shoes -
Light shed can follow well the subway track
That leads away from shredded fountainheads.
Who won? Who failed? Who dreamed? Who gave what back?
Who cares. One million prints left instead

To linger 'pon concrete paths, as unstirred
As craters on the moon; moments captured.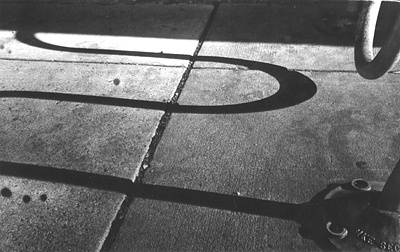 © Photo by Sarah S., Marblehead, MA